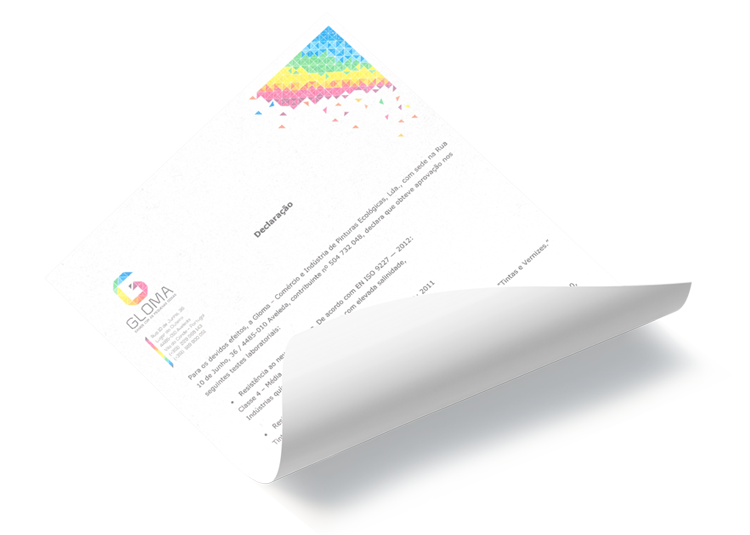 Quality policy
Rigor, leadership, trust, environment and creativity are fundamental to the company's sustained development in providing services that promote the satisfaction of the needs and expectations of customers and other stakeholders.
In order to achieve these intentions, it is essential to raise awareness of the following guidelines
Compliance of the provided services and/or sold product.
Compliance with applicable legal, regulatory or other requirements.
Development of partnership and cooperation relationships.
Development of the competence and motivation of the staff, through training and/ or improvement of the necessary conditions for the performance of their functions.
Research and development of new finishes.
Promotion of Social and Environmental Responsibility practices.
The quality management system will be reviewed periodically in order to continuously improve its effectiveness, with the participation and commitment of all employees.
Social and Environmental Responsibility
All materials generated by gloma's manufacturing process®, Lda., are recycled. As well as all plastic waste, paint scraps, metal or other packaging, they are delivered to specialized companies with a permit for the treatment of hazardous waste to the environment. At Gloma®, Lda. we do not have garbage containers, but rather collectors of different waste for recycling or special treatment. We are daily engaged in the use of the three R's – Reduce, Reuse, Recycle, from a conscious and proactive perspective in the adoption of preventive measures of environmental damage.
In addition to the voluntary integration of these environmental concerns into day-to-day operations, Gloma®, Lda. prides itself on being a socially responsible organization taking into account, in the decisions it makes, the community in which it operates and the environment in which it operates.